The ABCs of Natural Church Development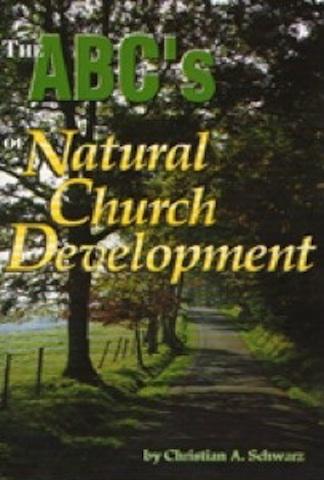 Would you like to provide a number of people with a quick, simple and inexpensive introduction to Natural Church Development?
How does this book help you?
In 20 minutes you can discover the most important principles of church development as they relate to every Christian and every church.
What's in the book?
"I wrote this booklet because I am convinced that church growth is a subject that is important for every Christian. So, I am imagining that you are visiting me in Northern Germany and are saying to me: 'Christian, I really wish that things in our church would get better, at least better than they are right now. You get around to so many churches, growing and declining. And if I understand you correctly, you are concerned that churches make progress and reach more and more people with the gospel message. Could you take about twenty minutes and summarise what you have learned in your studies during the last 10 years? And could you do it in a way that I can apply what I hear to my work in the church?' Then I would take a long sip of my cup of coffee and say: 'Glad you asked.'" Christian A. Schwarz
Topics discussed include...
Why do we have such a hard time with church growth?
What we can learn from other churches... and what we cannot
What do growing churches really do differently?
The eight quality characteristics of growing churches
The "all by itself" principle
Our work and God's work
28 page booklet Download sample
Volume discounts:
2-5 @ 10% = $4.50 each
6-9 @ 20% = $4.00 each
10-19 @ 30% = $3.50 each
20-39 @ 40% = $3.00 each
40+ @ 50% = $2.50 each
(Discount will be reflected at the final stage of the checkout process.)
Free shipping on orders of any size