Natural Church Development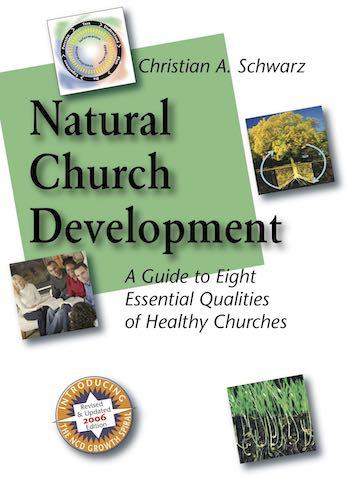 Would you like someone on your team to explore the background and principles of Natural Church Development?
How does this book help you?
The basis of NCD's research into more than 45,000 churches is explained
Key findings behind each of the 8 quality characteristics are explained
The cycle of church development between what God does and what we do is presented
Foundations upon which the minimum factor principle sits are outlined
What's in the book?
Introduction: (including)...
What is Natural Church Development?
The "all by itself" principle
Part 1: Eight quality characteristics (including)...
Demythologising church growth
The international research project
The eight quality characteristics
Are large churches "good" churches?
Part 2: The minimum factor (including)...
Focusing our energies
The minimum barrel
Parallels from agriculture
Beware of "models!"
Part 3: Six growth forces (including)...
Technocratic or natural?
The six growth forces
Learning to think naturally
Part 4: A new paradigm (including)...
Balanced images in the Bible
The effect of wrong paradigms
Can we "make" a church grow?
Part 5: The NCD Growth Spiral (including)...
Information, application, transformation
The six phases of the cycle
An ongoing process
Church growth in the power of the Holy Spirit
128 page hardcover full colour book Download Sample
Volume discounts:
2-5 @ 10% = $21.60 each
6-9 @ 20% = $19.20 each
10-19 @ 30% = $16.8 each
20+ books @ 40% = $14.40 each
Do you have a bookstore or do you have a much larger order in mind? Contact [email protected] for possible additional discount.
(Discounts will be reflected at the final stage of the checkout process.)
Free shipping on orders of any size