NCD Church Survey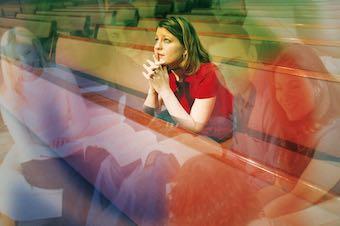 NOW AVAILABLE BOTH ONLINE AND WITH PAPER FORMS. We've now added the optional convenience of having your survey participants provide their feedback online via their iPhone, smartphone, iPad, tablet or computer.
Contact [email protected] or call Adam on 0418 260 301 if you have any questions.
Would you like to be able to focus your church's time, treasure and talent on the areas that will bring by far the greatest long-term healthy growth?
How does the NCD Survey help you?
The survey results pinpoint in everyday terms where any action will be like water to dry ground
The team-based suite of result guides harness the energy for change of different kinds of people in your church
The process allows you to make the most important adjustments as church life continues on, starting after the very first result meeting
NCD focuses on progress and not position thereby making it unimportant where your church is starting from
Progress on the health of your church does not primarily require everyone to be on board from the start
The whole NCD process is directed at helping your church to experience God more fully
Thousands of churches in over 70 countries having experienced transformation through NCD over more than a decade gives you confidence that it is not a gimmick but genuinely works
What's included in the survey package?
Step-by-step instructions to guide you through the process as well as telephone support (07 3103 0333)
Your own church account on ncdchurchsurvey.org
The option of online responses, paper responses, or a combination of both. Your choice.
Downloadable, printable survey forms for those participants who would prefer paper and instructions for entering their responses on your account
Instant result processing when your participants have responded
A suite of step-by-step team-based result action guides
A telephone or Zoom debrief with the NCD Australia Director, Adam Johnstone
As required followup support throughout the process
a bonus copy of the book Color Your World with Natural Church Development with your first survey
Who completes the survey?
As many people as possible (up to a maximum of 30) who...
each have some form of regular task in the church
each are involved in some form of small group in the church
each attend your church's worship services
collectively represent the various demographics of your church (e.g. age, gender, race, etc.)
What if we have multiple congregations?
If your congregations have the same demographic, same leadership and same style, you can select your sample across the congregations
If your congregations are different, you should order a separate survey for each so that the results and subsequent affirmation and responsibility does not become "blurred"
If finances are a challenge, select the congregation that is most ready to move forward and survey it as a pilot of the process. Once the benefits of the process can be seen, it will become much easier to justify the cost of surveying additional congregations (The annual survey costs the same or less than the average church's coffee budget with little health improvement required to recoup the costs through improved giving).
What happens once I order the survey?
Shortly after ordering your survey, you will be contacted by Taylor (07 3103 0333) who will set up your survey account, help you get started and answer any initial questions you may have. Then, you can initiate your survey right away and have your results as soon as all of your participants have responded. If this is your first survey, you will be sent your free copy of the Color Your World with NCD book as soon as your results have been processed.